The Limòs (crown of kings)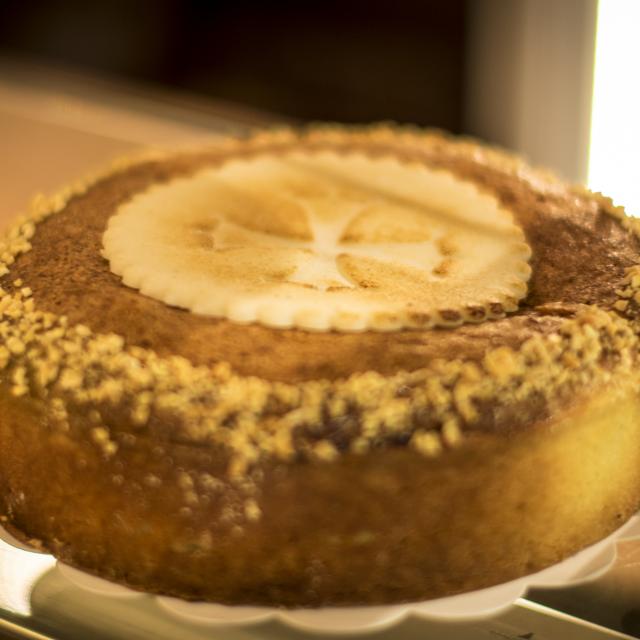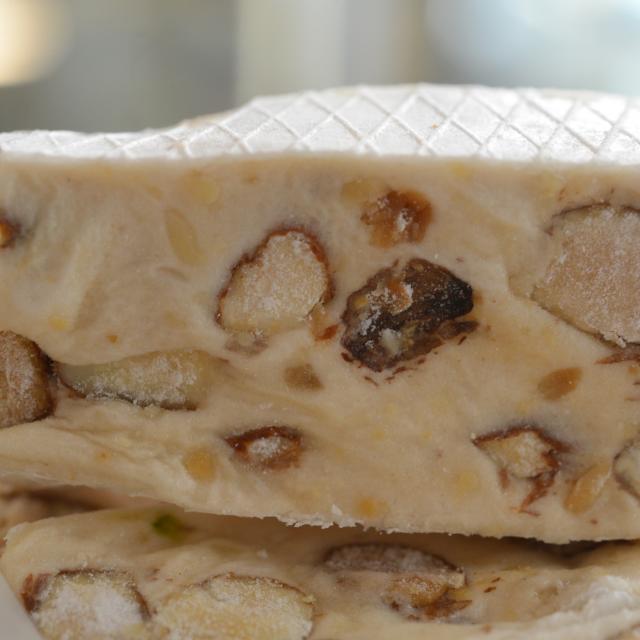 A brioche soaked in a rum syrup, topped with a pastry cream with candied fruits, it contains a bean and a subject during the epiphany. It can be found throughout the year at some pastry shops.
Set against a backdrop of sweet brioche, topped with apple compote with dry tartsmacerated in rum and topped with a almond financier this specialty is one to share with family and friends.
In a country of mountain vines, it is normal to find the nougat, fruit of the meeting between the almond of the vineyards and the honey. A naturaland traditional sweetener, the white nougat, a piece of pure pleasure, is the quintessential Limoux confection.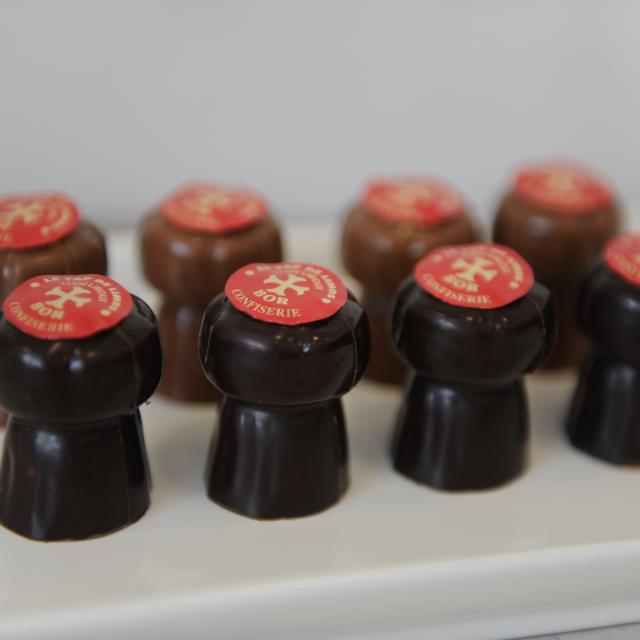 Chocolates & confectionery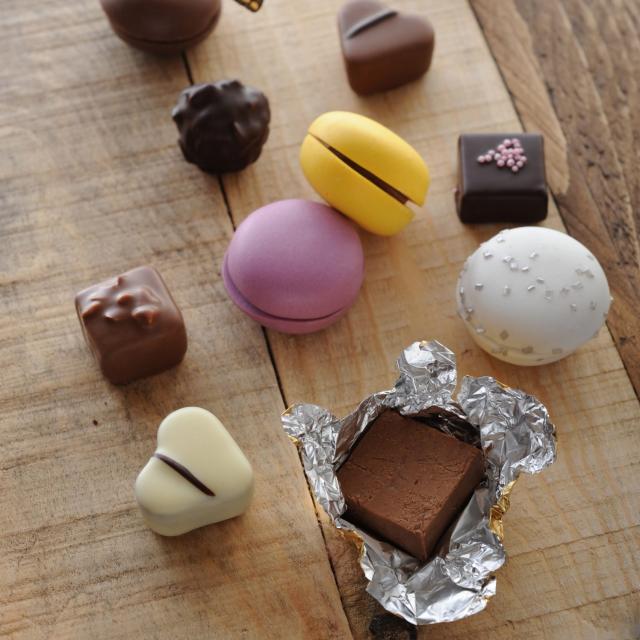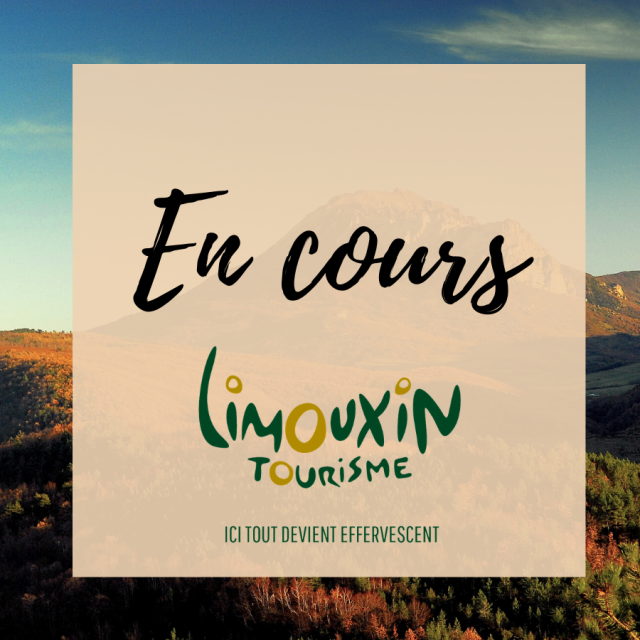 A sweet treat for the holiday season but also year-round, this fine chocolate bite, filled with chocolate cream flavored with marc de blanquette and embellished with dried grapes, naturally combines the fine aromas of vineyard products with the bitterness of cacao.
Prepared with respect for traditional craftsmanship and constant innovation in the service of taste, young and old alike enjoy them throughout the day
Chocolates:with rich, generous flavors.
Confectionery:everything sour has genius! The simple pleasure of childhood sweets.
Created in the 1950s, it has recently returned. Flavored with vanilla and hazelnuts, it's great for snacking.